ABOUT ME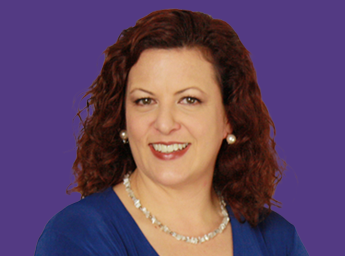 STORY
Tanya began her career working with children and movement over 30 years ago as a sports coach in competitive baton twirling and gymnastics. She has coached and developed athletes from beginner level through to world medalists, trained coaches, assisted in developing programs, and ran a very successful baton club in northern Ontario. Amazing coaching opportunities took her to various areas across Canada, and to Belgium, Germany, and Japan.
In 2006, Tanya attended Brain Gym 101 and was instantly intrigued and wanting to learn and know more. Since becoming a licensed consultant in 2011, she has been working with clients of all ages. They have come to see her for different reasons: learn to crawl or other development movements, improve speech, overcome anxiety or depression, improve physical skills, develop the ability to read and write.
SPECIALTIES
As well as working with private clients, she offers:
* Movement-based literacy programs for elementary school aged children
* Personalized long-term programs (autism, MS, etc.)
* Teen mental/emotional wellness 10 week program
* Specialized workshops and training for teachers, aides, therapists, coaches
Tanya has an incredibly unique and exceptional set of skills, tools and resources at her disposal. She is also hearing impaired. Along with her extensive training, excellent observation and communication skills, she has a unique understanding of difficulties that anyone with challenges face in day-to-day life.
Tanya is dedicated to providing the best, and most effective service, and most up-to-date information. She regularly attends courses to upgrade and expand her knowledge base and skill set.
QUALIFICATIONS
Her studies and training include:
* Honours B.Comm. (Sports admin.)
* Linguistics & M.Ed. courses
* Licensed Educational Kinesiology consultant /
* Licensed Brain Gym® instructor
* Licensed Blomberg Rhythmic Movement consultant
* Touch for Health, level 1
* NLP™ Master Practitioner & Trainer
* TESL Canada certification
MODALITIES
EDUCATIONAL KINESIOLOGY / BRAIN GYM®
Educational Kinesiology (Edu-K), more commonly known as Brain Gym®, is a movement-based program. This modality enables learning-readiness, change, and growth by enhancing brain function and accessing the whole brain.
"Whole brain learning involves physical, emotional, and mental processes that result in permanent changes in skills, attitudes and behaviors, because the process is not superficial; it is fully internalised."
Dr. Paul E. Dennison, creator of Brain Gym®
Edu-K draws on techniques from many fields such as applied kinesiology, chiropractic, developmental optometry, TCM (5 elements and meridians), and psychology to assist with whole-brain integration.
The Edu-K/Brain Gym program includes understanding the impact of stress on the brain-body system, dominance patterns, primitive and postural reflexes, as well as the developmental movement patterns. Not only learning about what they are, but learning movements, activities and techniques to integrate and support the individual's growth.
The White House Task Force on Learning selected Edu-K (Brain Gym) as one of the most successful and innovative learning programs for the 1990's. Edu-K books and manuals have been translated into more than 20 languages and the Edu-K programs are used in over 80 countries.
RHYTHMIC MOVEMENT TRAINING (BLOMBERG)
Rhythmic Movement is a movement-based modality that integrates primitive and postural reflexes to strengthen the vestibular system, and enhance sensory integration, posture, balance and physical skills as well as promotes emotional wellness.
Rhythmic Movement Training is designed to review, practice and integrate the primitive reflexes. These are essential for the development of head control, posture and balance, muscle tone, sensory integration and sense of feeling safe. When a baby has been given the opportunity to move freely and naturally, the primitive reflexes integrate and are no longer active. When a primitive reflex remain active, challenges develop, the body creates compensations and learning can be difficult and unpleasant.
Benefits of experiencing this modality: an inner sense of security, stability and being grounded. Other benefits can include: regulated muscle tone, improved attention and impulse control.
Developed by Dr. Harald Blomberg
Brain Gym®, Edu-K®, Educational Kinesiology are registered trademarks of Brain Gym® International, 674 County Square Drive Suite #211, Ventura, California 93003, USA. Phone: (800) 356-2109 or (805) 658-7942

THE SPORT OF LIFE PHILOSOPHY
BECOME THE CHAMPION OF YOUR OWN LIFE.
In sport, training begins with the basics and fundamentals. These skills are practiced, and practiced again until they become automatic and strong enough to support the next level of development and skill set.
In life, we begin with basics and fundamentals called reflexes. These innate movements are practiced until they become integrated and strong enough to support the next level of development. Each level of development connects and activates the brain, promoting physical, social, emotional and cognitive abilities.
Life skills, like sport, develop through sequential steps. Each step is important; each step takes time; each step requires practice; and, each step has to be done. If a step is missed, it is not obvious until there is a problem, a breakdown in performance.
The Sport of Life programs address the missing steps and fill-in the gaps using specialized integrative movement, activities and exercises.
CORE VALUES
• Respect of the individual's differences
• Believe in the unlimited potential of the individual
• Whatever It Takes with integrity
• See, hear, respect, and connect with the individual
• Educate and solve problems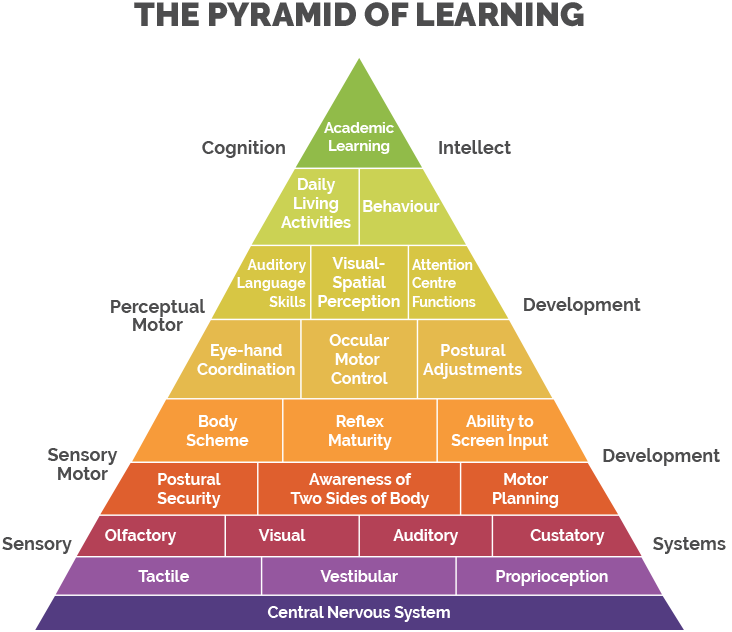 THE SPORT OF LIFE PROCESS
CONNECTING THE BRAIN-BODY-HEART SYSTEM FROM THE INSIDE OUT.
This 7-step process outlines the Sport Of Life approach used with each client and in all program classes. The outcome, ultimately, is performing optimally and manifesting one's best in that moment. To achieve this, the following levels are checked and balanced as required. The process may be linear, beginning at feel safe and following sequentially to perform. Depending on the client's goal, not each level is required, or followed sequentially. There is no prescribed progression but rather following the individual's needs at that time, for their specific goal.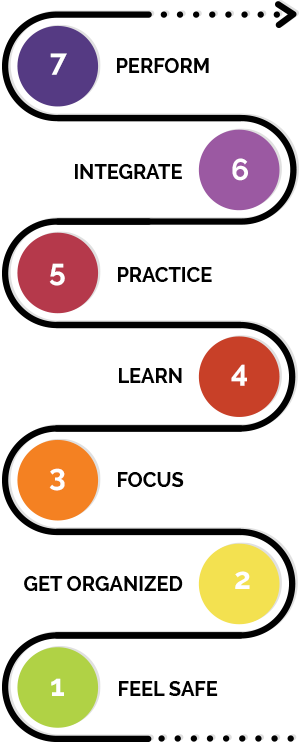 INTERESTED IN EXPERIENCING THE POWER OF THE SPORT OF LIFE?
CONTACT US