PRIVATE SESSIONS
PERSONALIZED, ONE-TO-ONE OPPORTUNITIES TO CONNECT THE BRAIN-BODY-HEART SYSTEM
Each one of us is gifted with an amazing computer, our brain, a most intricate machine, our body, and a powerful attractor source, our heart. The brain-body-heart system is intricate and complex. When the system is operating as designed, we are the champion of our own life.
Breakdowns in the system do occur and they appear as physical challenges, inability to cope with stress, digestion and sleep issues, difficulty learning and remembering, speech delay, and anxiety to name a few. The great news is that the system can be re-wired, re-connected!
It might a one-time session, or for individuals with more challenges, it may be weekly sessions for several months. Each session is fun-filled, experiential and educational, in a safe and supportive environment.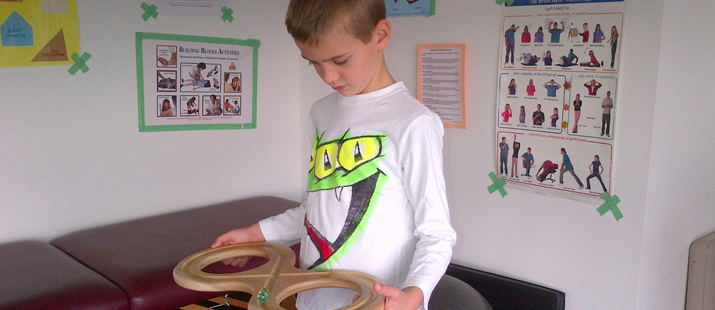 BABIES & TODDLERS WHO:
* experienced a traumatic birth, were born prematurely, or by C-section
* missed important developmental milestones such as rolling over, or crawling
* have delayed speech development
* are picky eaters
* are lethargic
CHILDREN WHO:
* have been diagnosed with ADHD, ADD, autism
* are having challenges with learning to read or doing math
* are experiencing delays in speech or motor skills development
* are having difficulty starting or completing projects
* are frustrated or uncomfortable with social activities
* have difficulty falling asleep
* young athlete/dancer who has "hit the wall"
TEENS WHO:
* have been diagnosed with ADHD, ADD, autism
* get stressed with tests or exams
* are having difficulty starting or completing projects
* are frustrated and uncomfortable with social activities
* are feeling overwhelmed, anxious or depressed
ADULTS & SENIORS
* have chronic discomfort such as headaches, muscle stiffness and sore joints
* are dealing with constant stress
* have limited movement caused by disease or stroke
* are concerned with brain health and wellness
* would like to increase energy, or build flexibility
LITERACY
THE SPORT OF READING
Reading is an amazingly complex skill! It requires full access to both the left and right hemispheres of the brain in order to decode the letters on the page and put them together into words, sentences, and then finally, meaning. It is not only the eyes that have to work together to input the information but also the whole body to support them. Hands hold the paper, postural muscles and balance system are activated to the hold the head in the correct position and to be able to sit comfortably, etc. It is truly a full body experience! Do you know a child having difficulty learning to read? Is the child anxious about reading? Has the child been diagnosed with dyslexia or learning disability?
The Sport of Reading programs address the physical foundation for reading first. If this foundation is weak, learning to read can be extremely stressful. These workshop series are designed to make sure this physical foundation is solid enough to support the reading skills when added. The second level of the program is about building comprehension skills.
LEARN TO READ
* boys and girls in grades 1, 2 and 3
* 8 weeks to better and more confident reading and spelling
READ TO LEARN
* boys and girls in grades 4, 5 and 6
* 8 weeks to better reading, spelling and comprehension skills
EACH PROGRAM INCLUDES:
2 private sessions (pre- and post- assessments) and 6 classes 1 ¼ hrs each. Activities, play and movements are used to solidify the physical foundation requirements for learning to read (eye movements, posture, balance, eye-hand coordination, etc.) in preparation for reading to learn.
Investment: $250.00 including HST and take-home materials.
TEEN WELLNESS
Teenage years, at the easiest of times, were filled with change, peer pressure, lack of confidence, and insecurity about the future. There was also a standard plan in place for success. Today's teenagers are growing up in a society where technology has brought about so many changes, quickly. The standard plan is different.
Technology has been able to interconnect the world and at the same time has created social isolation. Face-to-face communication is limited, texting and messaging is the norm. Teens today have a sense of increased individualism and expect instant personal gratification. There is an ever-increasing number of teens with "labels" who suffer from stress and depression.
Preparing for this changing world requires a set of skills and a plan! Goal-setting, emotional intelligence, coping skills and understanding consequences are simply strategies to a more successful future.
STRATEGIES FOR SUCCESS:
* Learn and use techniques to decrease stress and anxiety
* Improve time-management skills
* Increase study skills for remembering and test taking
* Build confidence
* Goal setting
* Focus and concentration

SENIORS WELLNESS
MOVE INTO WELLNESS
This is a unique movement program – a powerful blend of fun Brain Gym® activities and gentle energy balancing music. It supports Seniors dealing with physical challenges such as chronic pain or disability, as well as cognitive changes brought on by diseases such as Alzheimer's, Brain Gym® activities and exercises are gentle, learned quickly, easily done at home. They are also adaptable to all levels of physical abilities. They stimulate all areas of the brain, and re-establish symmetry in the body. Discomfort, challenges with balance, flexibility and coordination are generally brought on by asymmetry somewhere in the body. Tapping into the brain's plasticity, the activities can also improve memory, concentration, clarity of thought. The energetic wellness music is specifically designed and combined for this program. The restorative frequency of the music supports and enhances the movements and activities of the class.
THE SENIORS MOVEMENT PROGRAM EXPECTED OUTCOMES INCLUDE (NOT LIMITED TO):
* Better balance and coordination
* Greater flexibility, range and ease of motion
* Improved memory, mental clarity and performance
* Overall enhanced self of wellbeing
NOTE: This is movement re-education and internal balance restoration. This is not therapy and no medical assessment or diagnosis provided.
PROGRAM INFORMATION:
* 10 week program
* each class is 1 ½ hours in length
* classes are held in East York
Investment: $199.00, including HST and take-home materials.
INTERESTED IN A SENIOR WELLNESS PROGRAM?
CONTACT US